CACILIAN
A customer driven, frictionless pen test process.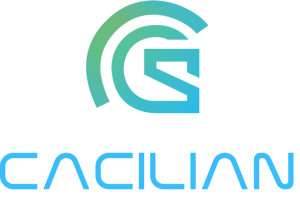 PTaaS
Elevate your security game with Cacilian
Cacilian is a PTaaS (Penetration Testing as a Service) solution that offers on-demand, customer-driven testing to identify vulnerabilities and security flaws in your digital systems. PTaaS is a cloud-based service that allows businesses to subscribe to penetration testing and other security services on a reoccurring basis, which can be customized according to your unique needs.
Advanced PTaaS solutions for all businesses
Discover Cacilian's high-quality, fast, convenient, and cost-effective penetration testing services.
Cacilian's PTaaS solution is designed to provide high-quality penetration testing services that are fast, convenient and cost-effective. Our customer driven, on demand service includes:
Fast turnaround
We offer client-driven penetration testing services, allowing you to quickly identify and address potential risks on your timeline.
Convenience
Our customer-driven approach means we tailor our testing strategies to fit your specific requirements, offering a seamless experience that fits your schedule and needs.
Quality
Our testing covers OWASP top ten vulnerabilities and can be customized to hit all necessary pen testing requirements, ensuring maximum quality and value.
Cost-effectiveness
Our cloud-based solution is accessible to businesses of all sizes, without investing in expensive infrastructure or in-house expertise, making it a cost-effective option for advanced security testing services.
Our mission is to provide businesses with a cost-effective and scalable solution for advanced security testing services. We strive to offer a seamless, customer-driven experience that identifies potential risks and helps safeguard sensitive data by improving your security posture.
Compliance-focused penetration testing
We specialize in compliance-focused penetration testing and security services tailored to meet the specific requirements of multiple regulatory frameworks such as SOC 2, ISO, and more. Our team of experts ensures your security measures are up to par.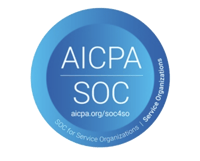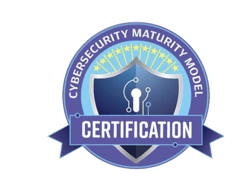 Why Pen Test as a Service?
Flexibility

We understand that every business is unique. That's why our PTaaS solution is designed to be flexible and customer-driven, giving you the freedom to request a pen test on your own time and see everything through your personalized dashboard. Our fast and convenient service is tailored to fit your specific requirements, so you can enjoy a seamless, stress-free experience that fits your schedule and needs.
Transparency

We believe in complete transparency when it comes to your security. That's why our PTaaS solution provides you with full visibility into the testing process, including real-time updates and detailed reports on vulnerabilities found. Our expert pen testers work directly with you in your portal to ensure you understand every step of the process and can make informed decisions about your security strategy.
24/7 security solutions
Our 24/7 service is backed by a team of expert global pen testers, ensuring that your systems are secure and protected around the clock. With our comprehensive testing and monitoring, you can rest assured that your organization is safe from potential security threats, no matter where you are in the world.
Cacilian's streamlined PTaaS process allows you to access your reports, submit for a retest, and more - all through our user-friendly platform. Say goodbye to endless email chains and hello to a seamless testing experience with Cacilian.
"Thank you for your team on expediting the CAVA testing, great collaboration, and excellent partnership throughout the assessment."
Frequently Asked Questions
What is penetration testing?

Penetration testing, also known as pen testing, is a security testing methodology used to identify vulnerabilities in computer systems, networks, and applications. Pen testing involves simulating real-world attackers on these systems to identify all perceived risks and recommend remediation measures.
Why do I need a penetration test?

A penetration test is an essential component of a comprehensive security program. It helps organizations identify vulnerabilities in their systems before attackers can exploit them and allows for remediation before a breach occurs. A successful pen test can also help organizations meet compliance requirements and enhance their overall security posture. Additionally, pen tests are one of the best ways to test any existing security controls and ensure they are functioning as expected.
What is the difference between a vulnerability scan and a pen test?

A vulnerability scan is an activity performed by an automated tool with minimum human assistance which looks for and reports on potential vulnerabilities. A penetration test is a detailed hands-on examination by a real person that tries to detect and exploit weaknesses in your system, with creative attack paths and human intelligence. Contrary to popular belief, there is no such thing as a completely automated pen test.